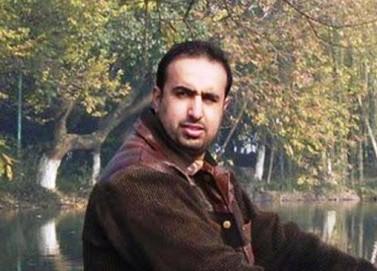 (Geneva, May 31, 2018) – Alkarama has requested the urgent intervention of the United Nations Working Group on Enforced or Involuntary Disappearances (WGEID) in the case of prominent human rights defender and co-founder of the Saudi Civil and Political Rights Association (ACPRA), Mohammed Al Bajadi, who has been disappeared since his arrest last Thursday.
On May 24, 2018 at around 11 p.m., State Security Intelligence officers wearing both civilian and military clothes raided Al Bajadi's home. They arrested him without showing a warrant nor informing him of the reason for his arrest, and took him to an unknown location.
Al Bajadi is one of the co-founders of the now banned ACPRA, a human rights organisation that documented human rights violations, filed lawsuits against the Ministry of Interior and reported violations to the UN Human Rights Council and Special Procedures. Since 2011, the Saudi government has arrested, arbitrarily detained and charged all members of ACPRA as a consequence of their peaceful human rights activism.
Al Bajadi was initially arrested in March 2011 after participating in a demonstration in front of the Ministry of Interior in Riyadh. Over a year later, in April 2012, he was sentenced to four years in prison and a five-year travel ban for "publically impairing the reputation of the state" and "co-founding a human rights organisation", violating his rights to freedom of expression and peaceful assembly. Upon appeal in March 2015, the Specialised Criminal Court (SCC) in Riyadh – which has jurisdiction over terrorism cases – sentenced Al Bajadi to ten years in prison. The court ordered that he serve the first five years of the sentence and suspended the last five.
Despite having steered clear of any human rights activities since his release in November 2015, Al Bajadi remains well-known for his activism. His disappearance has taken place in the context of an unprecedented crackdown on freedom of expression in Saudi Arabia that began in September 2017. Dozens of public figures, activists and scholars have been targeted, most of whom were arrested solely because they disagreed with government policy or failed to publicly display their support for the Saudi-led blockade of Qatar. This trend seems to have peaked again, with at least 13 activists having been arrested since May 15, 2018.
Alkarama requested the WGEID's urgent intervention with the Saudi authorities to call for Al Bajadi's immediate release, or, at the very least, to put him under the protection of the law and inform his relatives of his fate and whereabouts.
For more information or an interview, please contact media@alkarama.org (Dir: +41 22 734 1006).