Alkarama launches its 2016 Annual Report.
Our website is being upgraded to a new design to offer our visitors a better browsing experience and richer content. New content will be added as usual, however some functionalities may not be available until the migration process is completed.
Iraq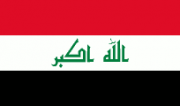 Alkarama Person of contact for country
Ines Osman, Email : ines - at - alkarama -dot- org , Twitter : @Ines_Osman
Widespread practice of enforced disappearances by law enforcement officials and government militias;
Systematic use of torture with impunity and use of confessions extracted under torture in unfair trials;
Imposition of death sentences and executions following unfair trials in a context of a total lack of judicial independence;
Use of the Anti-Terrorism Law to justify repression of all forms, including against any dissenting voices.