Qatari cassation court removes Al Nuaimi from terrorist listing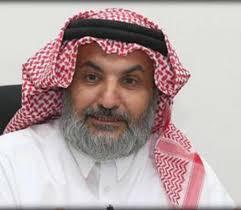 09 May 2019
On May 6, 2019, the Qatari Cassation Court issued a judgment annulling the decision of the State Prosecutor to include Mr Abdulrahman Al Nuaimi to a "terrorist listing" in March 2018.
This decision of the Court comes after the State Prosecutor and the US administration were unable to provide any evidence of the charges against Mr. Al Nuaimi.
Mr. Al Nuaimi, co-founder of Alkarama, is a political activist and human rights activist known in the Arab world for his defence of the victims of authoritarian regimes and military aggression against the Muslim world.
In December 2013, Mr. Al Nuaimi was listed as an "Al Qaida supporter" by David Cohen, then Under Secretary at the U.S Department of Treasury. However, the United States have never submitted any evidence to support such allegations, merely stating that they hold information from foreign states without citing them. Believing that he was the victim of a reprisal by the US administration for his condemnation of the American aggression policy, Mr. Al Nuaimi challenged the US authorities to appear before a US American jurisdiction.
In 2015, on the sole basis of the same US allegations, the Qatari State Prosecutor opened a case against Mr. Al Nuaimi, reiterating the unfounded accusation of "collecting money for armed groups". In May 2016, due to the absence of evidence, the court issued a judgment and declared him innocent of all charges.
However, in July 2017, in the context of the Gulf crisis and despite his final acquittal, Mr. Al Nuaimi was arrested based on the same charges and detained. He was told by a senior official that this measure was "a consequence of the pressure exerted by the United States on Qatar".
In April 2018, the United Nations Working Group on Arbitrary Detention issued a decision (Opinion No. 29/2018) stating that his imprisonment had been arbitrary as his detention was deprived of any legal basis and as he suffered from severe violations of his due process and fair trial rights.
Alkarama welcomes the decision of the Cassation Court and calls on the Qatari Government to implement this judgment as soon as possible, by restoring Mr. Al Nuaimi in all his rights, and by taking appropriate measures for reparations of the moral and material damage he suffered as a result of unfounded accusations and for arbitrary detention. Alkarama also calls on the Qatari government to implement the decision of the UN experts, including a full and impartial investigation into the circumstances of his arrest and arbitrary detention