Iraq: Three citizens arrested by American forces in 2005 and disappeared since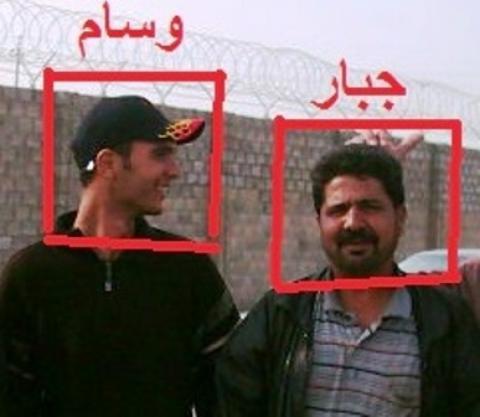 27 Jun 2014
During the American occupation in Iraq, numerous Iraqi citizens have been arbitrarily arrested or abducted, sometimes without specific motives. Some of them, held incommunicado in American branches, have not reappeared since. These detention centres have been handed over to the Iraqi authorities after the coalition forces left in 2011.
Wissam Al Hashimi, Ali Al Jeyali and Jabbar Al Suhayli, three Iraqis that have been arrested by American forces in October 2005, in Baghdad, are part of these disappeared. Their families never obtained any information on their fates and the Iraqi authorities never recognised their detention. Wissam Al Hashimi was last seen in prison few months before the American forces left, but his relatives do not know if he has been effectively handed over to the Iraqi authorities or not.
Facing this intolerable situation, some families, including Wissam's one, founded an association of parents of victims of enforced disappearances, Al Wissam Humanitarian Assembly, to shed light on the fates of their loved ones. The recent escalation of violence in Iraq is another reason of concern for them. Indeed, it is not rare for governmental forces to undertake reprisals against prisoners, particularly for those accused of terrorism. In the past, some prisoners have been summarily executed or savagely tortured by wardens or agents of the Intelligence departments.
In collaboration with Al Wissam Humanitarian Assembly, Alkarama called the UN Working Group on Enforced Disappearances to take action with the Iraqi authorities for the three aforementioned individuals to be immediately released or at least put under the protection of the law. It should be reminded to the authorities their obligations under international law to protect all citizens without exception against these Human rights violations.
Furthermore, American practices during the occupation should be thoroughly and impartially investigated and the list of detainees held under their responsibility and then handed over to the Iraqi authorities should be published.