Syria: Car Painter Missing Since Arrest at Military Checkpoint in 2011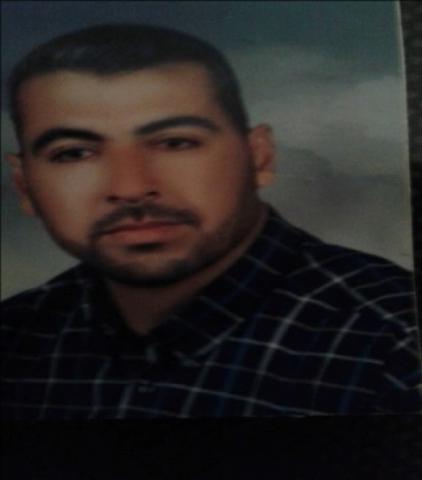 04 Dec 2015
In April 2011, car painter Jassim Al Shehab disappeared after his arrest by members of the Military Intelligence Division at a checkpoint in the Homs Governorate. Since then, his family has not been able to obtain any official information on his whereabouts. Given these facts, Alkarama and Human Rights Guardians wrote to the United Nations Working Group on Enforced Disappearances (WGEID) on 1 December 2015, hoping that it will help shed light on his fate.
On 11 April 2011, while travelling with his neighbour, Kamal Al Boushi, 45-year-old Al Shehab was stopped at a checkpoint in the Teir Maalah town, a village in the Homs Governorate. Members of the Military Intelligence Division, also known as "Military Security," dressed in military uniforms, forced both men out of the car and arrested them, before taking them to an unknown location. While Al Boushi was transferred to the Homs Central Prison shortly after their arrest, Al Shehab's whereabouts remain unknown.
In order to locate him, Al Shehab's family appointed a lawyer to work on his case. In September 2011, the lawyer was informally told that he was detained in Branch 215 of the Military Intelligence, the central branch of the Military Intelligence in Damascus known as the "Hell Branch" for its barbarous methods of torture and appalling conditions of detention. In October 2011, a former detainee of Branch 215 confirmed that he was detained with Al Shehab there. Nevertheless, the official authorities continue to deny his detention.
Unable to locate Al Shehab, his family turned to Alkarama and Human Rights Guardians in the hope that these two human rights organisations could help clarify his fate. The organisations, in turn, seized the WGEID, asking this UN special procedure for the promotion and protection of rights to call upon the Syrian authorities to immediately release Al Shehab or, at the very least, to put him under the protection of the law by disclosing his whereabouts and allowing his family to visit him without restriction.
Al Shehab's disappearance is one more case that illustrates the widespread practice of enforced disappearances in Syria, which takes place mostly at military checkpoints – as documented by Alkarama on 16 November 2015, 22 October 2015, 9 September 2015 and 8 September 2015. Concerned over the numerous violations of human rights committed in Syria, Alkarama calls upon the Syrian authorities to:
Put an end to the systematic violations of human rights, especially enforced disappearances and torture;
Prosecute the perpetrators of these crimes; and
Open investigations into all reported cases of disappearances.
For more information or an interview, please contact the media team at media@alkarama.org (Dir: +41 22 734 1008).