LIBYA: THE SITUATION OF DR ARJILI, FORMER DEPUTY MINISTER ARRESTED BY RADA FORCES, REFFERED TO THE UN.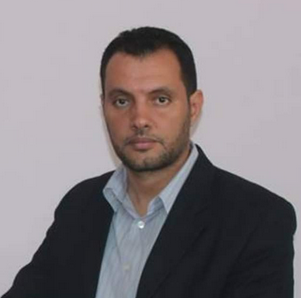 04 Aug 2020
Alkarama submitted a complaint to the United Nations Working Group on Enforced or Involuntary Disappearances (WGEID) concerning the situation of Dr Abdurahman Mohamed Arjili Ghoma, the former Deputy Minister for War Victims and Missing Persons, abducted on his way to work by armed men in Tripoli on 8 June 2016.
During his term as Deputy Minister, Dr Arjili, 48 years old, denounced some armed groups for committing serious human rights violations, notably enforced disappearances. The family thus fears that his abduction is a form of retaliation for his former positions.
Three days after his abduction his family received information that he was detained by members of a militia close to the RADA forces led by Ahmed Kablane. They went to their premises on the same day, but the person who talked to the family not only denied Dr Arjili's presence but also threatened them to refrain from further research.
After much effort, the victim's family was able to contact a person close to Ahmed Kablane, who promised to help them get information about the fate of Dr Arjili. A few days later, they received confirmation that he was indeed detained by RADA forces; however, his release was conditional upon the payment of a six million dinars ransom.
In September 2017, Dr Arjili's wife contacted the RADA forces via a social media and was finally allowed to talk to him on the phone. He informed her that he had been detained for 15 months in an unknown location, before being recently transferred to the Mitiga airbase. Following this call, she was allowed to visit him three times in the following months, the last one being over a year ago.
Dr Arjili and his family have kept in touch through rare phone calls. However, after their last call on 15 June 2020, his wife was denied any further contact with him, either by phone or by visit. Her interlocutor has also refused to confirm whether Dr Arjili is still being held at the Mitiga base and to inform of his state of health.
Dr Arjili suffers from leukemia and his family fears for his life.
Alkarama has launched an urgent appeal to the UN Working Group on Enforced or Involuntary Disappearances, asking its experts to intervene promptly with the Libyan authorities, urging the immediate release of Dr Arjili and, in any case, that his family be informed of his fate and that he be placed without delay under the protection of the law.