Alkarama launches its 2016 Annual Report.
Our website is being upgraded to a new design to offer our visitors a better browsing experience and richer content. New content will be added as usual, however some functionalities may not be available until the migration process is completed.
Iraq: Taxi Driver Disappeared from Latifiya for Almost Three Years
18 Apr 2017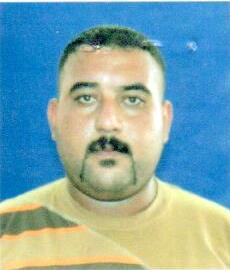 On 2 July 2014, a group of soldiers of the Iraqi Army raided Ali Al Janabi's house in Latifiya and arrested him. This is the last time his family saw him, as he subsequently disappeared. Concerned over his fate, on 31 March 2017, Alkarama and Al Wissam Humanitarian Assembly sent Al Janabi's case to the United Nations Committee on Enforced Disappearances (CED ) − a committee of independent experts which monitors the implementation of the International Convention for the Protection of All Persons from Enforced Disappearance (ICPPED) by its State parties, among which Iraq − asking this treaty body to urgently request the authorities to locate him and inform his family.
On 2 July 2014. Al Janabi, a 26-year-old taxi driver, was at his house with his family when a group of ten soldiers of the Iraqi Army, armed, masked and wearing black t-shirts arrived in three Chevrolet Silverado pickup cars. They broke into the house, arrested Al Janabi and beat his father up, as their relatives could witness.
It is only from a released detainee that Al Janabi's relatives got to know that he had been brought to the military base of the 17th Division of the Iraqi army in Mahmoudiyah, where he was last seen three days after his arrest. Despite their inquiries at the offices of the Ministry of Human Rights, the Central Criminal Court in Al Karkh, the Mahmoudiyah Court as well as at the Al Muthanna Airport detention centre and the Baghdad Airport detention centre, Al Janabi's family was denied information about his fate and whereabouts. Al Janabi remains disappeared to date.
"Al Janabi's disappearance adds to a long list of cases of disappearances in Latifiya following arrests by the Iraqi army, in particular its 17th Division, responsible for the fight against the Islamic State," notes says Inès Osman, Legal Officer responsible for Iraq at Alkarama. "The authorities must stop turning a blind eye to human rights violations committed during counter-terrorism operations as fundamental rights such as the right not to be subjected to enforced disappearances apply at all times. The systematic practice of enforced disappearances must be brought to an end at the soonest, victims must be released immediately or, at the very least, their relative must be informed of their beloved's whereabouts and be allowed to visit them without restrictions."
For more information or an interview, please contact media@alkarama.org (Dir: +41 22 734 1008).