Algeria: UN Human Rights Committee seized of Abderrahmane Labreche case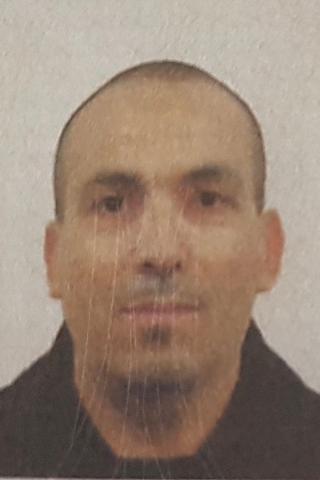 11 Jun 2021
On 26 May 2021, Alkarama submitted the case of Mr. Abderrahmane Labreche, to the United Nations (UN) Human Rights Committee (HR Committee). This 57-year-old Anglo-Algerian citizen was arbitrarily arrested on 29 June 2012 by agents of the Department of Research and Security (DRS) at Algiers International Airport; after which he was secretly detained and subjected to torture and other ill-treatment until his release 14 July 2012.
His case demonstrates the persistence and disturbing resurgence of serious practices such as enforced disappearance and torture by DRS forces against people considered critical of the Algerian leadership.
A brutal arrest followed by a disturbing enforced disappearance
A teacher-researcher at a British university, Labreche was arrested at Algiers International Airport on June 29, 2012, as he was about to board an Air Algerie flight to the United Kingdom where he lives with his family.
After checking in, he was stopped by border police and taken without explanation to an airport detention room. A few hours later, two DRS agents in civilian clothes took him to the airport exit and forced him into one of their vehicles. When he tried to protest and seek to know the reasons for his arrest he received particularly violent blows to the head, face as well as other parts of the body as a result of which he lost consciousness.
On July 2, 2012, Mr. Labreche regained consciousness in a resuscitation room of the military hospital of Aïn-Naadja (Wilaya of Algiers). According to the pretext put forward by the agents in charge of his surveillance, he would have been hospitalized as a result of a traffic accident that occurred during his transfer to the DRS detention center in Hydra (Algiers) commonly known as the "Antar" center.
Violence and mistreatment throughout detention
Mr. Labreche understood that he had been in a coma for 48 hours after collapsing as a result of the violence he suffered during his arrest.
Throughout his hospitalization, he was placed under 24-hour surveillance by three DRS agents and was deprived of contact with the outside world. He suffered significant cranial and facial injuries, a fractured right arm and cervical vertebrae, a dislocated jaw and several broken teeth. At the behest of his supervising officers, some of his wounds were sutured after he awoke without anesthesia.
On July 11, 2012, he was secretly transferred to the Antar Center where he was held in secret detention in an isolated cell until July 14, 2012.
During these three days of total isolation, he was subjected to several violent interrogations. Faced with death threats from intelligence agents, he was forced to sign documents whose contents he did not know.
On the evening of July 14, 2012, he was released and driven back near his brother's home in Cheraga west of Algiers and was ordered not to leave the brother's home and to keep silent about his incommunicado detention under penalty of death.
Unsuccessful attempts by the family and the victim to obtain justice in Algeria
After the arbitrary arrest of Mr. Labreche, the lawyer formed by his family had addressed President Bouteflika, without ever obtaining a response. His brother, Mr. Hocine Labreche, had tried to contact an official of the Department of External Security under the DRS to request the opening of an investigation, but to no avail. Finally, his wife had sought consular assistance from the British authorities but could not obtain any help because they could not intervene due to her dual nationality.
The various authorities never followed up on these appeals and no response was obtained.
After his release, Mr. Labreche lodged an appeal with the Algerian Council of State in order to obtain compensation for the damage he had suffered. However, his claims were rejected and no investigation was initiated into his claims of torture.
Mr Labreche therefore mandated Alkarama to submit his case to the UN Human Rights Committee.
Alkarama submits an individual complaint to the Human Rights Committee
Throughout his detention, Mr. Labreche was ill-treated and tortured both physically and mentally by DRS agents. His right to habeas corpus was not respected. Throughout his detention and after his release, he was harassed by the same service that threatened him with death and reprisals against him and his family.
In the framework of the complaint procedure, Alkarama thus invoked the violation by the State party of articles 6 § 1, 7, 9, 10, 12 § 2, 12 § 3, 14, 16 of the Covenant ratified by Algeria.
The victim demands that the Algerian authorities conduct a thorough investigation into the circumstances of his arrest and the torture he suffered during his detention, that they initiate criminal proceedings and punish those responsible for the violations of his rights and his suffering and, finally, that they compensate him and his family for the damage they have suffered.
The complaint concerning Mr. Labreche's case was submitted to the Human Rights Committee, as provided for in the Optional Protocol to the International Covenant on Civil and Political Rights, to which Algeria is also a party, allowing any individual under its jurisdiction to refer the matter to the Committee after having exhausted all domestic remedies.