ALGERIA: The Special Rapporteur against Torture to examine the case of Yasser ROUIBAH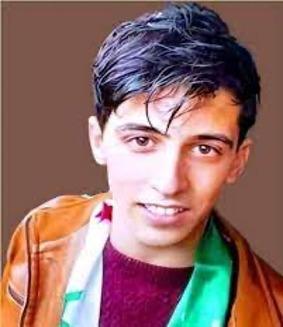 31 Aug 2021
On 24 August 2021, Alkarama seized the UN Special Rapporteur against Torture regarding the situation of  20 years old Yasser ROUIBAH, victim of torture and other inhuman and degrading treatment inflicted by Algerian police officers.
The Facts
Yasser ROUIBAH was arrested by the police on 23 April 2021, during a peaceful demonstration of the Hirak on the 1st of November Square in the city centre of Oran (400 km west of Algiers).
The Hirak, a peaceful movement started in February 2019, to protest against a fifth term of President Bouteflika and the army's control over the state, brings together many Algerian citizens of all political tendencies in search of democracy and demanding the establishment of a state of law.
Yasser ROUIBAH is a well-known figure of the Hirak, active on social networks and particularly appreciated by the youth. He went to Oran, a city more than 600 km away from his home town, to support a peaceful demonstration organised by local activists to protest against the repression.
Severely beaten during his arrest by uniformed police officers, Yasser ROUIBAH was taken to the central police station of Oran where he was placed in custody totally isolated from the outside world. He was not allowed, as allowed by Algerian law, to inform his relatives or a lawyer of his arrest.
In his testimony reported by his relatives, he attested to having been totally undressed, handcuffed and violently beaten on all parts of his body. Yasser ROUIBAH also reported that he was deprived of food and water for three days and was sexually touched by the police.
He testified that he was tortured in order to implicate a list of people in the possession of the police, including young people he actually knew as Hirak activists and others he had never met. All these people were subsequently arrested by the police.
When he refused to sign the report drawn up by the police, he was subjected to further torture, including lying on the ground and having his stomach crushed by a police officer until he suffocated. The victim finally signed the minutes under the threat of further torture.
It was only six days after his arrest, on 30 April 2021, that Yasser ROUIBAH was brought before the public prosecutor who accused him of, among other things, "inciting citizens to revolt", "undermining national unity", "distributing leaflets that undermine the national interest" and "belonging to a violent organisation active abroad", in reference to the organisation "Rachad".
During his first appearance before the examining magistrate, the victim denied all the contents of the minutes, stating that he had been tortured and forced to sign them. Despite these statements and the obvious signs of blows to various parts of the body as well as his physical and mental state, neither the prosecutor before whom he was referred, nor the investigating judge who heard him in the first appearance, thought it necessary to appoint a forensic doctor to examine him, or a fortiori to carry out an investigation in accordance with Article 12 of the Convention against Torture.
Previous arrests and questioning of Yasser ROUIBAH
Yasser ROUIBAH had already been arrested several times in different cities of the country because of his participation in the weekly Hirak demonstrations. He was arrested for the first time in 2019 in Ziammah-Mansouriyah, wilaya of Jijel, and was taken to the police station where he was completely stripped and violently beaten. He then testified that the police officers had urinated on his face while insulting him.
He was eventually released but warned not to participate in any more demonstrations or he would be sent to prison on criminal charges. His latest arrest in Oran thus follows the threats he had already received during his previous arrest.
During his last arrest, he was forced under torture to testify against Hirak activists and political opponents. The extracted confessions were used to arrest 14 other active Hirak members. The authorities have also indicted opponents residing abroad against whom they have issued international arrest warrants on the pretext of belonging to a terrorist organisation operating abroad.
Among those arrested following the victim's confession, Mustapha Guira, an active member of the Hirak, Kaddour Chouicha, a trade unionist and member of the Algerian League for the Defence of Human Rights, his wife Jamila Loukil, an activist and journalist, and Said Boudour, a journalist1 , were all accused of "participation in a terrorist organisation" and "plotting against the State". Several of the other people arrested in the same proceedings report having been subjected to torture and ill-treatment.
UN Special Rapporteur contacted by Alkarama
Concerned by the repression against the peaceful activists of the Hirak and the torture to which they are increasingly subjected, Alkarama has therefore referred the matter to the UN Special Rapporteur to ask the Algerian authorities to refrain from any act of torture and other cruel, inhuman or degrading treatment or punishment against Yasser ROUIBAH and his co-defendants and to open an independent investigation as soon as possible promptly and impartially into their allegations of torture and ill-treatment in accordance with Articles 12 and 13 of the Convention against Torture.