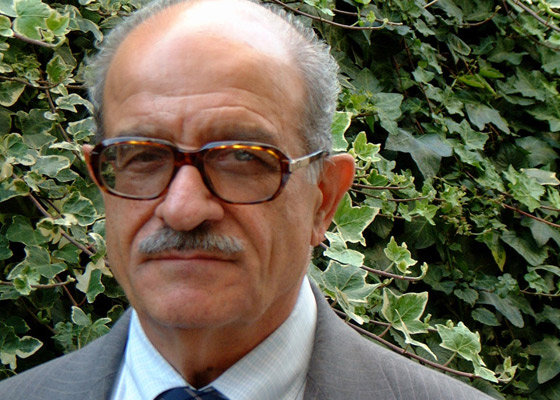 Haithem Al Maleh, the 80 year old Syrian human rights lawyer, remains in prison in Damascus for having spoken freely about the poor human rights situation in Syria. In recent weeks, Mr Al Maleh was on hunger strike for a number of days protesting the conditions of detention and the violence which he and his co-detainees are subjected to. His family has recently been given even more restricted access to him and his health situation continues to deteriorate.
On 10 December 2010, Alkarama will present Mr Al Maleh with the 2010 Alkarama Award for Human Rights to recognise a lifetime dedicated to protecting the rights of all Syrians. Mr Pascal Maurer, President of the International Association of Lawyers, will be speaking about Mr Al Maleh's situation and giving the award to his son Iyas Maleh, acting as his representative for the ceremony.
On the occasion of this ceremony, Alkarama joins the calls by Syrian and international NGOs, the United Nations Human Rights Mechanisms, numerous governments and Mr Al Maleh's family for his immediate release after more than 450 days of arbitrary detention.
The award ceremony will take place on Friday 10 December 2010 at 18:30 at the CICG, 17 rue de Varembé, CH-1211. Please see below for the program of the ceremony. For more information please contact Alkarama at award@alkarama.org or www.alkarama.org Program
· Opening of the ceremony - Michael Romig and Noemie Crottaz, Human Rights Officers, Alkarama Foundation
· Introduction of Alkarama - Abderrahman Al Nuaimy - President, Alkarama Foundation
· Introduction of Alkarama Award and 2010 Laureate - Rachid Mesli, Director, Legal Department, Alkarama Foundation
· Short film about Haitham Al Maleh
· Presentation of the Alkarama Award - Pascal Maurer, President, Union Internationale des Avocats
· Speech by Representative of Haitham Al Maleh - Iyas Maleh, Son of Haitham al Maleh
· Closing remarks - Michael Romig and Noemie Crottaz, Human Rights Officers, Alkarama Foundation
· Mint tea and oriental pastries