GENEVA - The Alkarama Foundation has chosen Dr. Aida Saif Al-Dawla from Egypt and Dr. Said Bin Zair from Saudi Arabia as the 2011 Alkarama Award laureates. Every December, as part of the International Human Rights Day (10 December), the award is presented to one or more human rights defenders in recognition of a lifelong dedication to the promotion and protection of human rights in the Arab world.
This year's laureates will jointly receive the Award at a public ceremony on 6 December at the Geneva International Conference Center.
The laureates: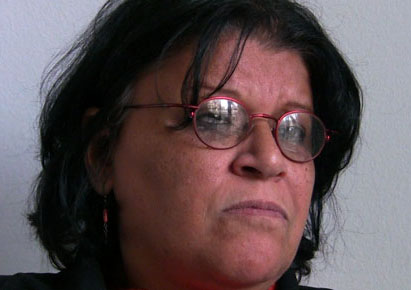 Dr. Aida Saif El Dawla, is a founding member of several Egypt-based human rights organizations, including the Egyptian Association Against Torture and the El-Nadim Center for Psychological Rehabilitation of Victims of Violence. For more than 30 years, she has been combating torture and investigating human rights abuses across Egypt and in the middle east. In 2010, Dr Aida was selected as one of two final candidates for the position of UN Special Rapporteur on Torture. She has long since established herself as a leading human rights defender and played an instrumental role the on-going struggle against injustice and corruption in Egypt.
"Dr. Seif El Dawla's work against torture over the past three decades has been exemplary," said Rachid Mesli, Alkarama's Legal Director, "her dedication and innovation in the field of torture rehabilitation is unparalleled by anyone in the region."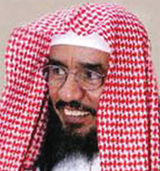 Saudi-native, Dr. Said bin Zair, now in his 60s, is a professor of communication at Riyadh university. He has been arrested on three occasions for having called for greater civil and political rights in Saudi Arabia, most recently on 6 June 2007, and has spent a total of just 3 years in freedom since 1995. Detained on such charges as "criticising the nations judiciary" and "publically spreading the idea that all prisoners detained in Al Hayr prison [in Riyadh] are the victims of injustice", Dr bin Zair was never given a fair trial and remains detained today despite calls by the UN working group on arbitrary detention for his release. His son, Saad Bin Zair, was first arrested on 17 July 2002 for publicly denouncing his father's arrest. Saad was fortunately released three years later, only to be re-arrested on 19 June 2006 for advocating against arbitrary detention in Saudi Arabia. His other son, Mubarek bin Zair, has also been detained many times for his defence of the rights of detainees, including his those of his father and brother.
"It's hard to imagine that Dr. Said bin Zair would be arrested a third time in June 2007," lamented Rachid Mesli, "the Saudi Authorities clearly will not tolerate calls for reform, criticism of their policies or of the judiciary in the country. We call on them to immediately release Dr bin Zair, the members of his family and all prisoners of conscience detained in Saudi Arabia."
Previous winners of the Alkarama Award are, Abdennour Ali Yahia (2009) of Algeria and Haitham Al-Maleh (2010) of Syria.
For more information regarding registration and attendance to this year's ceremony please visit www.alkarama.org or contact us ataward[a]alkarama.org.