Syria: Further Cases of Enforced Disappearance by Syrian Intelligence Services in Jableh, Latakia Governorate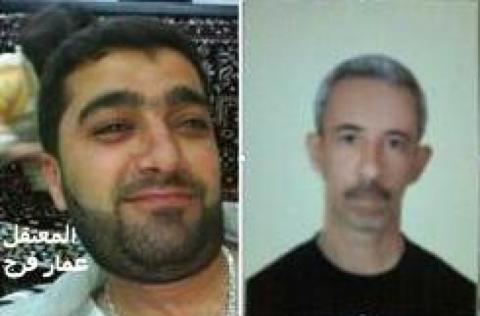 01 Apr 2015
On 1 April 2015, Alkarama and Human Rights Guardians sent a communication to the United Nations Working Group on Enforced Disappearances (WGEID) concerning the cases of Samir Obaid and Ammar Faraj, two Syrian nationals disappeared since their respective arrest by members of the Syrian intelligence services in the coastal city of Jableh, in the Latakia Governorate.
On 2 October 2011, at around 9pm, Ammar Faraj was arrested during a raid on his house in Jableh by members of the Air Forces Intelligence Directorate (Idarat al-Mukhabarat al-Jawiyya) known as Syria's most powerful and feared intelligence service. Dressed in plain clothes, the officers did not provide any arrest warrant and took him to their local branch. His fate and whereabouts remain unknown to date.
On 22 December 2012, at 10:30 pm, Samir Obaid was arrested on the seaside road of Jableh by members of the Shabiha of Hilal al-Assad, a militia led by the Al Assad family and part of the National Defence Force (Quwat ad-Difāʿ al-Watanī). Also dressed in plain clothes, they reportedly put Obaid's t-shirt over his head and took him away without providing any arrest warrant. Two days before, on 20 December 2012, members of the Shabiha had checked Obaid's ID card and taken him to the Latakia branch of the General Security Directorate (Idarat al-Amn al-Amm) – the main civilian intelligence agency in the country – where he had been interrogated for two hours before being released. Obaid's fate and whereabouts also remain unknown to date.
In light of this information, Alkarama and Human Rights Guardians sent a communication to the WGEID to call upon the Syrian authorities to release Obaid and Faraj immediately or, at the very least, investigate their respective cases, reveal their whereabouts and allow their families to visit them without restriction.
The systematic practice of enforced disappearance has to be stopped and the Syrian authorities need to ensure all appropriate measures to abolish it.
For more information or an interview, please contact the media team at media@alkarama.org (Dir: +41 22 734 1007 Ext: 810)