Kuwait decision to extradite Egyptian political opponent is a severe violation of the country' human rights obligations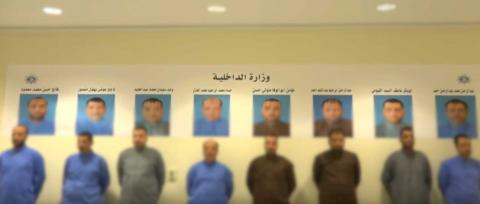 25 Jul 2019
On 15 July 2019 Kuwait extradited eight Egyptian political opponents who were arrested three days before allegedly at the request of the Egyptian government. Alkarama submitted an urgent appeal to the Special Rapporteur on Torture against bother Kuwait and Egypt calling upon the UN expert to urge the two states to respect their international human rights obligations.
This is not the first instance of deportation of individuals at risk of torture in Egypt by Kuwait. Already in November 2015, Kuwait extradited young student Omar Abdulrahman Ahmed Youssef Mabrouk to Egypt without any regard for the real risk of torture against the young men. Upon his arrival in Egypt, he was held in secret and subjected to severe acts of torture before being tried and sentences arbitrarily.
The arrest of the eight Egyptian opponents on 12 July 2019, was announced by the Interior Ministry who declared having arrested alleged members of Egypt's Muslim Brotherhood. The political party is considered in Egypt as a terrorist entity but not in Kuwait. Egypt requested their arrest and extradition following an unfair trial in absentia in Egypt after which the eight men were sentenced to five to 15 years imprisonment. The men requested to see a lawyer and challenge the decision of extradition however, they were kept incommunicado and therefore outside the protection of the law until their deportation.  
The political opponents were later extradited to Egypt despite the conclusions of the Committee against Torture (CAT) following a four-year long inquiry initiated by Alkarama. The experts of the CAT concluded after the inquiry in 2017 that the practice of torture in Egypt is "widespread and habitual" particularly against political opponents. This type of report from the CAT implies that all State parties should refrain from deporting any opponent to Egypt given the real and foreseeable risk of torture.
Since their extradition, the family of the eight men have not been allowed to contact their relatives who are until today kept in secret detention. The extradition of the eight Egyptian opponents is foreshadowing a clear degradation of the human rights situation in Kuwait.
Alkarama requested the Special Rapporteur in torture to call upon Kuwait to ensure that no other individual is deported or extradited in Egypt and to investigate the violations and provide the victims and families with reparation.  
Regarding Egypt, Alkarama requested the expert to urge the authorities to put the eight men under the protection of law: they should have access to a lawyer and to their families.
Given that the eight men were sentenced on the basis of their affiliation with the Muslim brotherhood, Alkarama considers that they are in arbitrary detention since this cannot be considered a crime but rather a freedom protected under article 19 protecting the right to freedom of expression and article 25 which protects the right to all citizens to take part in public affairs without discrimination.