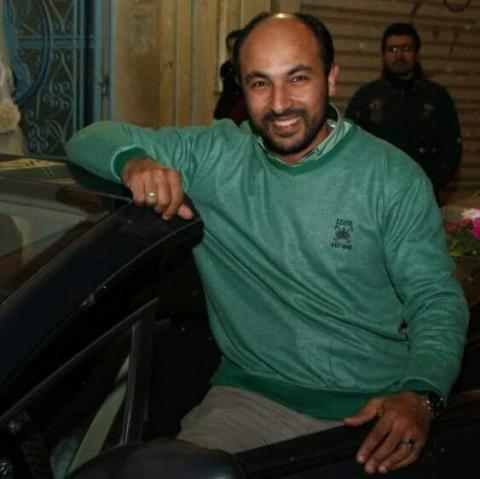 On November 20, 2017, Mohamed Khaled Mustafa Alqamhawy, a 29-year-old mechanical engineer, was at work when members of the Police and State Security Forces, some wearing uniforms while others wearing plainclothes and carrying weapons, entered the factory and searched the place. They arrested Alqamhawy without any warrant and without explaining the reasons and took him to an unknown location. Alqamhawy remains missing since.
Following Alqamhawy's disappearance, his relatives filed several complaints with the authorities, particularly with the Public Prosecutor and the Attorney General of Damanhur. As they never received any answer from the authorities and are constantly denied information, his relatives expressed serious concern about his fate and safety. They further explained fearing reprisals by the State Security Forces.
"The case of Mr Alqamhawy adds to the numerous cases of enforced disappearances in Egypt reported on a daily basis," said Radidja Nemar, Alkarama's Regional Legal Officer for North Africa. "The Egyptian authorities have to put an end to this widespread pattern and be reminded that such human rights violations amount to a crime against humanity for which perpetrators can be prosecuted under international criminal law," she added.
On November 24, 2017, Alkarama submitted the case of Mohamed Khaled Mustafa Alqamhawy to the Working Group on Enforced or Involuntary Disappearances (WGEID), asking them to call upon the Egyptian authorities to immediately release him or at the very least put him under the protection of the law.
For more information or an interview, please contact media@alkarama.org (Dir: +41 22 734 1008).