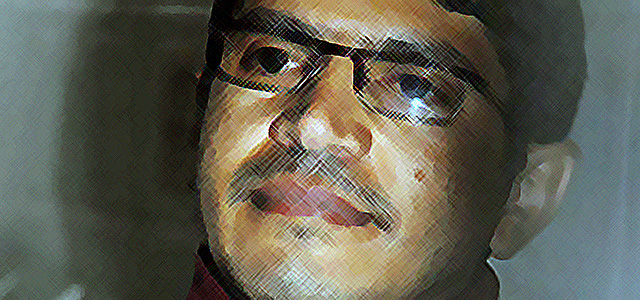 Today, Alkarama announced that prominent Yemeni journalist Abdulelah Haider Shaye will receive the 2013 Alkarama Award for human rights defenders. "Shaye personifies the struggle against human rights abuses committed by the US and the Yemeni authorities in their 'war on terror'", said Rachid Mesli, Director of Alkarama's Legal Department. "Were it not for his groundbreaking and courageous investigative reporting on US airstrikes in Yemen, the true effects of these drone and missile strikes on the Yemeni population might have remained a secret. As a result of his work, the US and Yemeni authorities took harsh measures to silence him."
This year, the ceremony of the award will be held at the World Council of Churches Center in Geneva, on Friday 6 December 2013.
About the 2013 Laureate
Abdulelah Heidar Shaye is a 36 year-old Yemeni journalist well-known amongst fellow reporters and human rights activists. He is recognized for his reporting on US air strikes in Yemen, his expertise on Al-Qaida as well as on national security matters and "was trusted by the Washington Post, ABC News, the New York Times and other media outlets to which he contributed" as says Jeremy Scahill, of the Nation.
Shaye was the first journalist to investigate and denounce the US strike on the village of Al-Maajala on 17 December 2009 which resulted in the death of 55 civilians, including 14 women and 21 children. From harassment to smear campaigns to detention, Shaye has repeatedly been the victim of reprisals because of his courageous journalistic work.
He was first arrested and interrogated on 10 July 2010 following an interview he gave to Al-Jazeera. He was then arrested a second time on 16 August 2010 by a dozen of Yemeni soldiers, detained in solitary confinement for two months in prisons controlled by the state security services in Sanaa, and repeatedly interrogated and tortured.
"A journalist, not a terrorist... His only weapon is his pen!"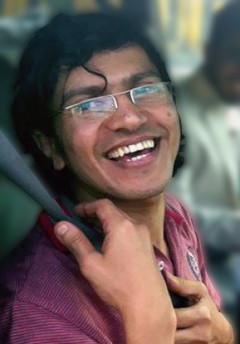 On 26 October 2010, Shaye was brought before the Yemeni State Security Court. Placed in a cage in the court room, he listened to the judge reading out a long list of terrorism-related charges, before responding: "When they hid the assassins of children and women in Abyan, when I revealed the locations and camps of the nomads and civilians in Abyan, Shabwa and Arhab, when they were going to be hit by cruise missiles... This was the day when they decided to arrest me. (...) They have turned all of my journalistic contributions into accusations."
In January 2011, following a trial which failed to respect basic fair trial norms, Shaye was sentenced to five years of imprisonment followed by 2 years of travel ban on terrorism-related charges.
His sentence provoked an outcry amongst tribal leaders, local and international human rights activists, journalists and human rights NGOs, many of whom had been protesting for months against his unfair trial, and intensified their protests following this sentence. Iona Craig, of the Times newspaper, and who attended Shaye's trial said: "With the huge increase in government air strikes and US drone attacks recently, Yemen needs journalists like Shaye to report on what's really going on." The large scale of the mobilization led former president Ali Abdullah Saled to pardon the journalist several weeks after his sentence. However, this decision was not implemented at the time as a result of US pressure.
On 23 July 2013, Shaye was finally freed from the Sanaa's political security prison following a presidential amnesty but remains under house arrest in Sanaa.
Past laureates of the Alkarama Award iare Dr Mohammed Al-Roken (United Arab Emirates), Dr Saud Al-Hashimi (Saudi Arabia), Dr Aida Seif Al-Dawla (Egypt), Dr Saud Bin Zair (Saudi Arabia), Haitham Al-Maleh (Syria), and Abdennour Ali Yahia (Algeria).
For more information on the laureate or to attend the ceremony of the Alkarama Award 2013, contact us at: award@alkarama.org / +41 22 734 10 06
Join us on Facebook: http://on.fb.me/1fV8BxA
And on twitter: #AlkAward2013 - #Shaye