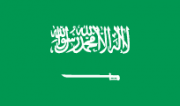 Consistent pattern of torture and arbitrary detention, including prolonged detention without any legal basis;
Abusive counter-terrorism measures and heavily flawed trials before the Specialised Criminal Court, often leading to the imposition of the death penalty;
Severe crackdown on freedom of expression and arbitrary detention of peaceful dissidents, including human rights defenders;
Grave violations of international humanitarian and human rights law in Yemen.
International Covenant on Civil and Political Rights (ICCPR)
Convention against Torture and Other Cruel, Inhuman or Degrading Treatment (UNCAT)
OPCAT (National Preventive Mechanism) Ratified ?
✖
National Preventive Mechanism (OPCAT) created ?
✖
Date of last Concluding Observations by Committee against Torture (CAT)
Next CAT State Report Due
OVERDUE - State party did not submit report on time
International Convention for the Protection of All Persons from Enforced Disappearance (ICPPED)
Date last Universal Period Review (UPR)
Membership of Human Rights Council:
National Human Rights Institution
Accreditation with the Global Alliance of National Human Rights Institutions (GANHRI)
None