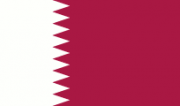 Violations of legal safeguards and fair trial rights, particularly in the context of counter-terrorism;
Restrictions of the rights to freedom of opinion and expression;
Violation of its obligations under the Convention against Torture, including the absolute prohibition of torture as well as the principle of non-refoulement.
International Covenant on Civil and Political Rights (ICCPR)
Convention against Torture and Other Cruel, Inhuman or Degrading Treatment (UNCAT)
OPCAT (National Preventive Mechanism) Ratified ?
✖
National Preventive Mechanism (OPCAT) created ?
✖
UNCAT Art 20 (confidential inquiries) ratified ?
✔
Date of last Concluding Observations by Committee against Torture (CAT)
International Convention for the Protection of All Persons from Enforced Disappearance (ICPPED)
Date last Universal Period Review (UPR)
Membership of Human Rights Council:
National Human Rights Institution
Accreditation with the Global Alliance of National Human Rights Institutions (GANHRI)
A