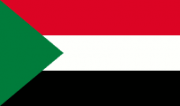 Systematic use of torture and other cruel, inhuman or degrading treatment, particularly during periods of secret detention;
Judicial harassment of journalists, political opponents, and human rights activists and restrictions on the rights to freedom of expression, association and peaceful assembly;
Violations of fair trial guarantees, particularly against political opponents and peaceful activists and in terrorism and security related cases.
International Covenant on Civil and Political Rights (ICCPR)
Individual Complaint procedure with the Human Rights committee (ICCPR Optional protocol 1) Ratified ?
✖
Second Optional Protocol of ICCPR (abolition of death penalty) ratified ?
✖
Date last Concluding Observations by Human Rights Committee
Convention against Torture and Other Cruel, Inhuman or Degrading Treatment (UNCAT)
National Preventive Mechanism (OPCAT) created ?
✖
International Convention for the Protection of All Persons from Enforced Disappearance (ICPPED)
Date last Universal Period Review (UPR)