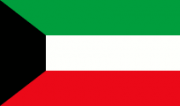 Violation of the fundamental rights and guarantees of persons deprived of their liberty, in particular, the lack of protection against torture and ill-treatment in detention;
Restrictions on the rights to freedom of expression and the press, as well as to freedom of association and peaceful assembly;
Reprisals against dissenting voices, including human rights defenders, journalists and political opponents in the form of criminal prosecution and citizenship deprivation;
Persistent discriminatory practices and marginalisation of the Bidoon community.
International Covenant on Civil and Political Rights (ICCPR)
Individual Complaint procedure with the Human Rights committee (ICCPR Optional protocol 1) Ratified ?
✖
Second Optional Protocol of ICCPR (abolition of death penalty) ratified ?
✖
Date last Concluding Observations by Human Rights Committee
Next Human Rights Committee State Report due
OVERDUE - State party did not submit report on time
Convention against Torture and Other Cruel, Inhuman or Degrading Treatment (UNCAT)
OPCAT (National Preventive Mechanism) Ratified ?
✖
National Preventive Mechanism (OPCAT) created ?
✖
UNCAT Art 20 (confidential inquiries) ratified ?
✖
Date of last Concluding Observations by Committee against Torture (CAT)
International Convention for the Protection of All Persons from Enforced Disappearance (ICPPED)
Date last Universal Period Review (UPR)
Membership of Human Rights Council: