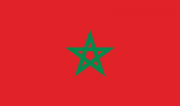 Absence of effective cooperation with UN Treaty Bodies and Special Procedures in individual cases of human rights violations;
Violations of the right to freedom of expression and peaceful assembly, including reprisals against journalists and human rights defenders, and the excessive use of force and mass arrests to disperse peaceful gatherings;
Persistent practices of arbitrary detention, torture and ill-treatment.
International Covenant on Civil and Political Rights (ICCPR)
Individual Complaint procedure with the Human Rights committee (ICCPR Optional protocol 1) Ratified ?
✖
Second Optional Protocol of ICCPR (abolition of death penalty) ratified ?
✖
Next Human Rights Committee State Report due
Convention against Torture and Other Cruel, Inhuman or Degrading Treatment (UNCAT)
OPCAT (National Preventive Mechanism) Ratified ?
✔
National Preventive Mechanism (OPCAT) created ?
✖
UNCAT Art 20 (confidential inquiries) ratified ?
✔
UNCAT Art 22 (Individual Complaint procedure) Ratified ?
✔
Date of last Concluding Observations by Committee against Torture (CAT)
Next CAT State Report Due
OVERDUE - State party did not submit report on time
International Convention for the Protection of All Persons from Enforced Disappearance (ICPPED)
ICPPED Art 31 (Individual communications) ratified ?
✖
ICPPED Art 33 (Inquiry procedure ) ratified ?
✔
Next CED State Report Due
OVERDUE - State party did not submit report on time
Date last Universal Period Review (UPR)
Membership of Human Rights Council:
National Human Rights Institution
Accreditation with the Global Alliance of National Human Rights Institutions (GANHRI)
A