Libya: Man detained in Benghazi for almost three years without charge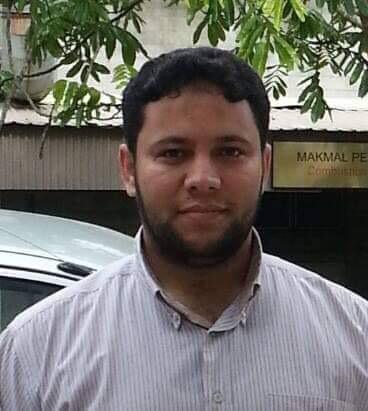 25 Apr 2019
On April 25, 2019, Alkarama sent an urgent appeal to the UN Working Group on Arbitrary Detention on behalf of Omar Al Mukhtar Ahmed Al Daguel, a 40-year-old civil engineer, who has been detained without charge for almost three years in Benghazi, in violation of international human rights law.
"Al Daguel's case is not isolated: thousands of individuals are currently detained without charge or trial after having been arbitrarily arrested by militias affiliated to Haftar", said Rachid Mesli, Alkarama's Legal Director. "Such a practice, when committed in a widespread and systematic fashion, can amount to a crime against humanity", he continues.
Alkarama requested that the UN experts of the WGAD promptly intervene to request the immediate release of Al Daguel. Alkarama fears for his safety as torture and other forms of ill-treatment are systematically practiced in Libyan prisons.
In March 2019, two men, Mohammed Husayn Ali Al Khadrawi and Mahmoud Ali Al Bashir Rajb, were released from Qirnada Prison in northeastern Libya, and provided Alkarama with testimonies attesting that they were subjected to severe acts of torture while in detention. They had previously been extradited by Saudi Arabia to Libya, in violation of the Convention against Torture.
Background of the case
Omar Al Daguel was arrested at his family home in Benghazi on 13 July 2016 by members of militias controlled by commander Haftar. They did not provide him with any warrant nor any reasons for his arrest. The men were heavily armed and wearing military uniforms.
He was then taken to an unknown location and secretly detained for a month, before being transferred in Al Kouifya prison in Benghazi, where his mother and sister were allowed to visit him for the first time.
He told them that he had been arrested because of his activities on Facebook when he was studying in Malaysia until late 2015. In particular, he had been vocal about human rights abuses committed by militias affiliated with Haftar.
He has never been brought before a judicial authority since his arrest.
For more information or an interview, please contact media@alkarama.org (Dir: +41 22 734 1008).