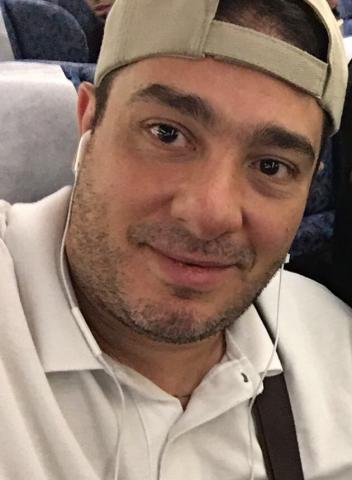 (Geneva, August 23, 2018) – On August, 17, 2018, Mohammed Atta, a 40-year-old Egyptian citizen, was coming back to Egypt with his spouse from Saudi Arabia, where he works as a senior sale consultant. Upon their arrival at the border security control of Cairo airport, officers proceeded to arrest him without providing any explanation. Since then, his family has been inquiring about his fate and whereabouts with the authorities, to no avail. On August 21, 2018, Alkarama submitted an urgent appeal to the United Nations' Working Group on Enforced or Involuntary Disappearances (WGEID) to request the authorities to release him or put him under the protection of the law.
After their flight arrived from Saudi Arabia to Cairo's airport on August 17 at 11.50 pm, Mohammed Atta and his spouse presented their passports at the border control. After presenting his travel documents, Atta was asked to step aside before being arrested by several officers in uniform.
Mohammed Atta's family waited for several hours at the airport in the hope that he would be released after an interrogation. However, to this day, his family has not seen him nor been able to obtain any information on the reasons of his arrest. His relatives then proceeded to file requests with the Public Prosecution as well as the Ministry of Interior and the National Human Rights Institution, but received no answer.
"Since the military takeover in 2013, abductions and enforced disappearances have become a common practice. This violation is one of the most serious crimes in international law and Egyptian law and when practiced in a systematic fashion, it amounts to a crime against humanity triggering the possibility of prosecution of perpetrators and their superiors under international law," said Khadidja Nemar, Regional Legal Officer for North Africa and the Nile at the Alkarama Foundation. "Enforced disappearance is as a particularly cruel practice as it not only makes the victim vulnerable to further violations, but also causes a severe pain and suffering for his or her relatives." 
Fearing for Mohammed Atta's safety, Alkarama requested the UN WGEID to urgently raise his case with the Egyptian authorities and request them to disclose his fate and whereabouts or release him immediately.
For more information or an interview, please contact media@alkarama.org (Dir: +41 22 734 1008).