Saudi Arabia : After detention of 4 members of his organization, what will happen to human rights defender Fawzan Al-Harbi?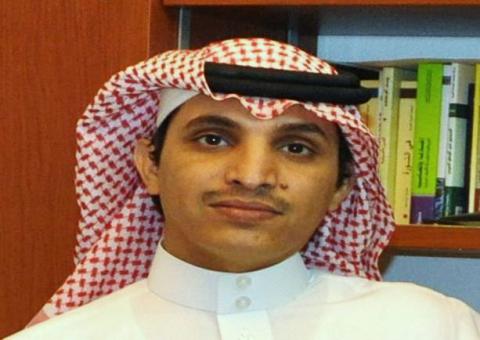 10 May 2013
Fawzan Mohsen Oud Al-Harbi, acting president of the Saudi Association for Civil and Political Rights
(ACPRA)
told Alkarama that he was summoned to appear tomorrow 11 May 2013 before the Bureau of Investigation and Public Prosecution in Riyadh. This follows several years of reprisal campaigns launched by the Saudi authorities against human rights defenders, including ACPRA members and the group known as the 'Reformists'. This campaign has intensified following the rhythm of peaceful demonstrations organized over the last months throughout the kingdom by families of detainees calling for the release of their relatives, as well as the dismissal and trial of the Interior Minister.
"I expect to be arrested", Fawzan Al-Harbi
Fawzan Al-Harbi was elected deputy president of ACPRA in March 2013 following the arrest of its then president, Sulaiman Al-Rashudi in December 2012. As a member of ACPRA, Fawzan has been for years documenting cases of arbitrary detention and has been providing assistance to families of detainees to file complaints against the Ministry of Interior. Fawzan told Alkarama by telephone on 10 April 2013: "I expect to be arrested."
Indeed, the Saudi authorities have already arrested most of the founders of ACPRA.
1. Suleiman Ibrahim Al-Rashudi, former judge, lawyer, Saudi prominent human rights defender and former president of ACPRA.
He has been arrested and detained several times. He was last arrested on 12 December 2012, two weeks after he was elected as President of ACPRA. He is currently detained at Al Hayer Prison. Suleiman Al-Rashudi is a longstanding human rights defender who has called for democratic reforms in his country. Already in 1993, he was imprisoned for two months for having participated in the establishment of the Committee for the Defence of Legitimate rights. The authorities ordered the closure of his law firm. In February 2007, he was arrested in Jeddah alongside a group of other human rights defenders who were preparing the establishment of an association aimed at promoting human rights and calling for democratic reforms. The Saudi government accused them of being involved in 'terrorist acts' and establishing a political party, which is prohibited in the Saudi legislation. The group of detainees included Dr Saud Mukhtar Al-Hashimi, 2012 Alkarama Award Laureate, sentenced to 30 years of imprisonment. Suleiman Al-Rashudi was detained for five years and released in July 2011.
Only four months after his release, the Special Criminal Court in Riyadh sentenced him to 15 years of imprisonment and a travel ban of 15 years after he held a conference on 10 December 2012 where he publicly asserted that the right to peaceful protest is a legitimate right recognized in Islam and in International law. His speech was against the official religious narrative promoted by the Saudi government.
2. Mohamed Saleh Al-Bjadi, human rights defender, reformist and founding member of ACPRA.
Mohamed Al-Bjadi was detained without trial from 4 September 2007 to 1 January 2008 for having supported a group of wives of detainees demonstrating in front of Buraidah city hall in Al Qassim to call for the release of their husbands, arbitrarily detained for years. In 2010, he revealed the death under torture of Yemeni citizen Sultan Al-Daissi who was detained in the political prisoners wing in Al-Hayer Prison, Al Qassim. As a result of this he began to be targeted by the Saudi general intelligence services. On 21 March 2011, he was arrested at his home in Burayday after having participated the day before in a demonstration organized by families of detainees in front of the Interior Ministry in Riyadh. Following his arrested, he was detained incommunicado for four months. His secret trial began in August 2011 in front of the Special criminal court which sentenced him on 10 April 2012 to 4 years of imprisonment and a 5 year travel ban. Mohammad Al-Bjady went on hunger strike three times to protest against the ill-treatments he was subjected to while in detention in the political prisoners section of Al Hayer Prison. Since 19 September 2012 – the day he called his wife from prison to tell her he would go on hunger strike - his whereabouts remain unknown.
3. Abdullah Hamid Al-Hamid, prominent human rights defender, intellectual, reformist and founding member of ACPRA.
Dr Al-Hamid obtained his PHD from Al Azhar University, Egypt. He was a professor of Arabic literature at the Islamic university of Imam Mohamed Saud before he was fired in the 1990s because of his human rights activities.
In total, Dr Al-Hamid has been detained seven times. The first time, he was imprisoned for having participated in the establishment of the Committee for the defence of legitimate rights in 1993. He was then detained in 2004 after having called alongside other reformists for the establishment of a constitutional monarchy. He was granted an amnesty two years later. In 2008, he was re-arrested and sentenced to six years of imprisonment. Finally, he was arrested on 9 March 2013 and sentenced along with Mohammad Fahad Al-Qahtani to eleven years of prison and a travel ban of the same length. He is currently detained at Al Hayer Prison.
4. Mohammad Fahad Al-Qahtani, Professor at the Institute of diplomatic studies at the Ministry of Foreign Affairs, obtained his PHD from Indiana University (USA) and is a founding member of ACPRA. A respected human rights defender, he has published several articles in Saudi newspapers. In November 2012, Foreign Policy Magazine elected him as amongst the top 100 Global Thinkers.
On 9 March 2013, he was sentenced alongside Dr Al Hamid to ten years in prison and a travel ban of the same length. He is currently detained at Al Hayer Prison.
5. Abdulkarim Youssef Al-Khodr, Professor of comparative law at Al Qassim University and founding member of ACPRA.
Abdulkarim Al Khodr was prohibited from teaching because of his article and research which contradicted the political and religious line held by the Saudi authorities. His trial which began on 11 February 2013 is still ongoing. On 24 April 2013, day of the 4th hearing, the judge ordered that he be put in detention for four months because Adbulkarim Al Khodr refused to enter the courtroom following a decision by the judge that women would not be allowed to attend the hearing.
Al Khodr was brought to his fifth hearing handcuffed and he again insisted that women should be allowed to attend the session. The judge adjourned the session and schedule the next hearing for 11 May 2013. Al Khodr is currently detained at Al Buraidah Public Prison.
'Cooperation with international mechanisms' among accusations used
Alkarama has been following closely the case of ACPRA human rights defenders who have subjected for years to harsh campaign of reprisals led by the Saudi authorities. The UN human rights mechanisms are being regularly informed of the latest developments in these cases.
Usual charges brought against human rights defenders in Saudi Arabia include the publication of 'false information presented as established facts to official international mechanisms' (i.e. the UN human rights mechanisms).
Alkarama firmly condemns the persecution measures to which human rights defenders are subjected to in Saudi Arabia and recalls the Saudi authorities Human Rights Council resolution 12/2 adopted on 12 October 2009. The resolution "urges governments to prevent and refrain from all acts of intimidation and reprisals against those who (...) Seek to cooperate or have cooperated with the United Nations, its representatives and mechanisms in the field of human rights, or who have provided testimony or information to them »
We call on the Saudi authorities to respect this resolution and put an end to acts of reprisals against Fawzan Al-Harbi, his ACPRA fellows and all other human rights defenders in Saudi Arabia.