MOROCCO: Upcoming review by the UN Human Rights Council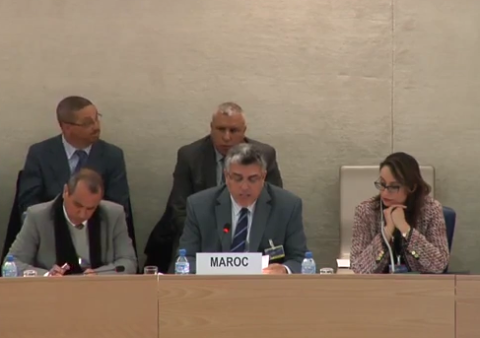 25 May 2022
The human rights situation in Morocco will be examined for the fourth time in the framework of its next Universal Periodic Review (UPR) by the United Nations Human Rights Council scheduled for November 2-18 2022 in Geneva.
The UPR is a unique mechanism of the Human Rights Council which aims to improve the human rights situation in each of the UN member states. It will allow the Moroccan State to present the measures adopted to respect its international commitments.
On this occasion, Alkarama submitted, on 31 March 2022, its report on the human rights situation in the country and expressed its main concerns and recommendations.
Morocco, reviewed for the 4th time
Morocco has seen tangible progress in the protection and promotion of human rights in the years since the amendment of the Constitution in 2011. However, as highlighted by Alkarama in its report, the recent adoption of several law that curtails fundamental liberties and the repression of the social movement in the Rif ("Hirak") have undermined human rights efforts.
The crackdown on the peaceful Hirak protest movement in the north of the country was followed by the arrest of several journalists, protesters, and activists. While some were granted a royal pardon or released, others were prosecuted for offenses that were described as "undermining state security" and were sentenced to long prison terms after unfair trials.
Despite the recommendations made in previous periodic reviews, Alkarama noted that violations of fundamental freedoms have continued in the country. For example, in terms of freedom of expression, 170 journalists were arrested or prosecuted in 2021, under various pretexts, including "undermining territorial integrity" solely for posting comments on social media related to the status of Western Sahara. Morocco's ranking of 136th in the world - 133rd in 2020 - for press freedom in 2021 highlights the regression of freedoms in the country.
Alkarama's report shows that four years after the last periodic review, significant shortcomings and recurrent human rights violations persist in Morocco.