Tunisia/Mauritania: The Subcommittee on Prevention of Torture to Visit 2 North African Countries in 2016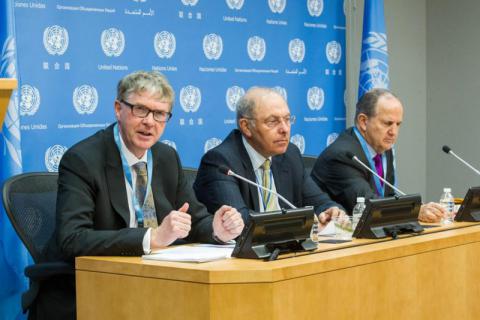 26 Nov 2015
On 25 November 2015, the United Nations Subcommittee on Prevention of Torture (SPT) announced that it will visit in Tunisia and Mauritania in 2016. This procedure follows the two States' respective ratifications of the Optional Protocol to the UN Convention against Torture and Other Cruel, Inhuman or Degrading Treatment or Punishment (OPCAT) in June 2011 and January 2012.
Established by the Protocol, the SPT is composed of 25 experts whose role is to prevent the risks of torture through the monitoring of the conditions of detention and the treatment of detainees during visits to State parties. One of its functions is to provide advice and assistance to the visited country and, where appropriate, to carry out unannounced visits to places of detention. The SPT's Chairperson, Mr Malcom Evans, says that "the SPT has to make each visit as efficient as possible," and consequently plans to "focus on a wide range of issues in the year ahead, and meet the most pressing concerns in each country."
In 2014, Alkarama requested the UN experts to undertake a visit to Tunisia, where the practice of torture remains a major concern, especially during the period of custody, which commonly exceeds its imparted time limits, and during which victims, removed from the protection of the law, are more likely to be subject to torture or ill-treatment.
As for Mauritania, UN experts will have the opportunity to consider, among others, the work of the National Commission on Human Rights (CNDH) in charge of implementing the National Protection Mechanism (NPM) against torture, whose independence has yet to be demonstrated. To Alkarama, the SPT's visit is particularly welcome in this country, given the particularly inhumane detention conditions in prisons where inmates continue to sleep in turns because of a lack of beds, and do not enjoy access to healthcare and adequate food.
Alkarama hopes that the two visits foresee major advances in the prevention of torture in these two North African countries. Only two other Arab states − Morocco and Lebanon – have already ratified the OPCAT which provides for the SPT's visits.
For more information or an interview, please contact the media team at media@alkarama.org (Dir: +41 22 734 1008)