Oman: Said Jadad Released on Bail, but Criminal Procedures Still Ongoing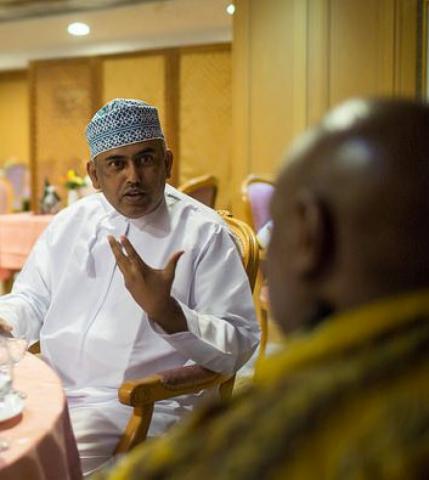 10 Apr 2015
Alkarama welcomes the release on bail of Said Jadad, imprisoned since 21 January 2015 after numerous measures of retaliation against his human rights activism. On 30 January, a public call for his immediate release was jointly issued by several UN Special Rapporteurs, whom Alkarama had sent urgent appeals to.
During the whole period of his detention, Jadad was in solitary confinement, neither allowed to receive family visits, nor to prepare his defence with his lawyer. Moreover, despite his very bad health, he did not have access to an independent doctor.
While he was being questioned during all his previous arrests and detentions (he was first arrested in January 2013, then again in December 2014), he was asked about his ties with international NGOs working on human rights and which have documented the reprisals he has been victim of since his meeting with the Special Rapporteur on Freedom of Peaceful Assembly and Association (SR FPAA). "The case of Said Jadad exemplifies the systematic reprisals that human rights defenders are victim of in Oman. We are relieved that he has been released on bail but all the sentences should be cancelled," said Radidja Nemar Regional Legal Officer for the Gulf at Alkarama.
Said Jadad has been sentenced by the Court of First Instance of Muscat to three years imprisonment for "harming the State's prestige" and by the First Instance Court of Salalah to one-year imprisonment and a 1000-Omani-Rial fine for violating laws concerning information technologies on social media. All his identity documents have also been confiscated and a travel ban is still enforced against him.
Alkarama therefore requested several UN Special Procedures to urge the authorities to dismiss the cases brought against Said Jadad both in Muscat and Salalah and to provide him with adequate compensation. The authorities should also give him his documents back, including his passport, and allow him to fully exercise his fundamental rights and freedoms, in particular his freedom of expression and his freedom of movement.
For more information or an interview, please contact the media team at media@alkarama.org (Dir: +41 22 734 1007 Ext: 810)