Oman: Implementation remains key as the Sultanate ratifies two major human rights instruments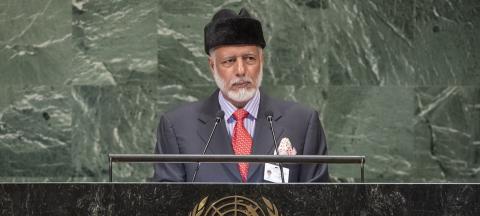 09 Apr 2020
Oman has recently ratified two major human rights conventions the United Nations Convention against Torture (UNCAT), the United Nations Convention on Enforced Disappearances (UNCED).
The accession to those major international Human Rights treaties took place in the view of the upcoming UPR-session originally scheduled on November 5, 2020, which has been postponed, as a result of the current COVID-19 situation, to January 2021. During previous UPR-sessions the ratification of the UNCAT and the UNCED has been persistently recommended by the Alkarama foundation.
By ratifying the two texts the Sultanate of Oman commits itself to implement the conventions by taking all necessary measures to prevent torture, and enforced disappearance, investigate and punish state agents who would commit such acts, and offer redress to victims. It also opens the possibility for victims to send information on violations to the relevant treaty bodies (the Committee Against Torture and the Committee on Enforced Disappearances), through reports and urgent actions.
Alkarama highlights that if on one hand, the ratification of these key treaties constitutes a first step in the right direction, on the other hand, it is crucial to insist on a thorough implementation of the two instruments.
Alkarama, therefore, calls upon the Sultanate of Oman to implement its conventional obligation and cooperate in good faith with their treaty bodies. Alkarama also calls on the Omani authorities to ratify another key instrument: the International Covenant on Civil and Political Rights, which protect and preserve the most basic Human Rights. The ratification of this treaty would constitute a very important step not only on the legal level but also at the regional political level. Of all the Gulf countries, only Bahrein, Kuwait, and Qatar have ratified the said Convention so far.